What is UVM?
---
UMV stands for Unique Monthly Visitors.
Google used "Uniques" as way to distinguish between a "person" visiting the page and the number of times a page is visited by the same person. Put simply, if Mary visits a web page 3 times using the same laptop within the span of one day, then those 3 views are ONE unique.
The Change
However, Google changed its terminology. "Uniques" are now "Users". The change of terminology takes into account the different devices a single user might use to access the same web page.
---
If someone wants to know your "Uniques", give them your monthly users for the last 2-3 months. This way, they can get an overview of your traffic each month.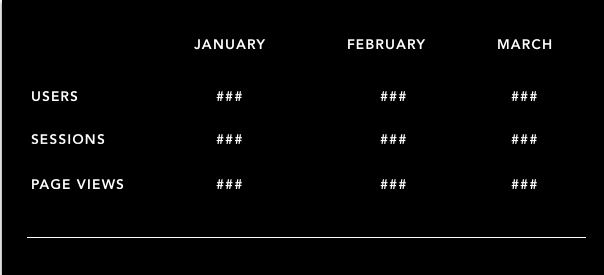 Next time, I will write about the difference between sessions and page views.